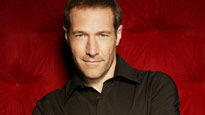 Jim Brickman revolutionized the sound of Adult Contemporary music with his pop-style solo piano and the romantic popular song. Jim's remarkable career includes six Gold and Platinum selling albums, three #1 and twelve Top 10 Adult Contemporary radio hits, consistent debuts at #1 on Billboard Magazine's New Age chart, a Grammy nomination in 2003, SESAC Songwriter of the Year award, a Canadian Country Music Award for Best Vocal/ Instrumental Collaboration, a Dove Award presented by the Gospel Music Association for The Gift.

The presale code is good for the following shows:
Fred Kavli Theatre-Thousand Oaks Civic Arts, Thousand Oaks, CA
Fri, Nov 28, 2008 08:00 PM
Clowes Memorial Hall, Indianapolis, IN
Sun, Dec 14, 2008 07:00 PM
Lisner Auditorium, Washington, DC
Sat, Dec 20, 2008 08:00 PM
Internet Presale Info
Presale:
Start:Fri, 09/12/08 10:00 AM EDT
End:Thu, 09/18/08 11:59 PM EDT
Buy it with American Express and earn rewards! Click on the banner to apply and receive fast approval. Clicking on the banner will open a new window and will not take you away from this page.
Please be aware that you may need to have javascript enabled in your browser to see the password and your popup blocker disabled. If, when you click on the link for the show you want, you don't see the password pop up, check these settings. If you need to enable javascript in your browser and don't know how, you can go here for instructions:
http://www.google.com/support/bin/answer.py?answer=23852