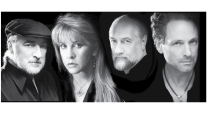 The presale password for Fleetwood Mac Unleashed: HitsTour 2009 is live.

PLEASE NOTE THAT THE SHOWS LISTED BELOW ARE ONLY FOR THE SHOWS BEING SERVED BY TICKETMASTER. PASSWORDS VARY FROM VENUE TO VENUE SO BE SURE TO CLICK ON THE SHOW YOU WANT TO ATTEND IN ORDER TO RECEIVE THE CORRECT PASSWORD. FOR THE AMERICAN EXPRESS PASSWORD, PLEASE SEE

THIS POST.

After the presale period, you can still buy tickets through the link(s) below without entering a password.
Please be aware that you may need to have javascript enabled in your browser to see the password and your popup blocker disabled. If, when you click on the link for the show you want, you don't see the password pop up, check these settings. If you need to enable javascript in your browser and don't know how, you can go here for instructions:
http://www.google.com/support/bin/answer.py?answer=23852
Click on the link below to receive your password. You will automatically be directed to the corresponding ticketmaster page (in a new window) once you click "OK" on the password (you may want to write it down as the popup window containing the password will close when you click on "OK"). Thanks for purchasing through this link...a portion goes to charity.

Fleetwood Mac Unleashed: Hits Tour 2009
Air Canada Centre Toronto, ON
Tue, Mar 17, 2009 08:00 PM
Fleetwood Mac Unleashed: Hits Tour 2009
Quicken Loans Arena Cleveland, OH
Fri, Apr 17, 2009 08:00 PM
Fleetwood Mac Unleashed: Hits Tour 2009
Time Warner Cable Arena Charlotte, NC
Sat, Apr 25, 2009 08:00 PM
Fleetwood Mac Unleashed: Hits Tour 2009
Greensboro Coliseum Complex Greensboro, NC
Sun, Apr 26, 2009 08:00 PM
Fleetwood Mac Unleashed: Hits Tour 2009
Amway Arena Orlando, FL
Mon, Apr 20, 2009 08:00 PM
Fleetwood Mac Unleashed: Hits Tour 2009
American Airlines Center Dallas, TX
Thu, April 30, 2009 08:00 PM
Fleetwood Mac Unleashed: Hits Tour 2009
Sprint Center Kansas City, MO
Fri, May 08, 2009 08:00 PM
Fleetwood Mac Unleashed: Hits Tour 2009
Scottrade Center St Louis, MO
Tue, May 5, 2009 08:00 PM
Fleetwood Mac Unleashed: Hits Tour 2009
Pengrowth Saddledome Calgary, AB
Tue, May 12, 2009 08:00 PM
Fleetwood Mac Unleashed: Hits Tour 2009
Rexall Place Edmonton, AB
Wed, May 13, 2009 08:00 PM
Fleetwood Mac Unleashed: Hits Tour 2009
Pepsi Center Denver, CO
Sun, May 10, 2009 08:00 PM
Fleetwood Mac Unleashed: Hits Tour 2009
ORACLE Arena Oakland, CA
Wed, May 20, 2009 08:00 PM
Fleetwood Mac Unleashed: Hits Tour 2009
HP Pavilion At San Jose San Jose, CA
Thu, May 21, 2009 08:00 PM
Fleetwood Mac Unleashed: Hits Tour 2009
ARCO Arena Sacramento, CA
Mon, May 18, 2009 08:00 PM
Fleetwood Mac Unleashed: Hits Tour 2009
Tacoma Dome Tacoma, WA
Sat, May 16, 2009 08:00 PM
Fleetwood Mac Unleashed: Hits Tour 2009
STAPLES Center Los Angeles, CA
Thu, May 28, 2009 08:00 PM
Fleetwood Mac Unleashed: Hits Tour 2009
Honda Center Anaheim, CA
Sat, May 23, 2009 08:00 PM
Fleetwood Mac Unleashed: Hits Tour 2009
MGM Grand Hotel Las Vegas, NV
Sat, May 30, 2009 08:00 PM
Fleetwood Mac Unleashed: Hits Tour 2009
San Diego Sports Arena San Diego, CA
Sun, May 31, 2009 08:00 PM
Fleetwood Mac on Amazon