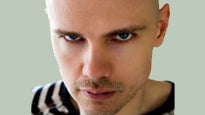 The American Express Presale for Smashing Pumpkins is now live for select dates. If your venue no longer requires a presale password, tickets can still be purchased through the links below.

Don't have an American Express card? Click on the banner below to apply and get fast approval. Clicking on the banner will open a new window and will not take you away from this page.
Please be aware that you may need to have javascript enabled in your browser to see the password and your popup blocker disabled. If, when you click on the link for the show you want, you don't see the password pop up, check these settings. If you need to enable javascript in your browser and don't know how, you can go here for instructions:
http://www.google.com/support/bin/answer.py?answer=23852
Click on the venue link for the show you want to attend. You will automatically and conveniently be directed to the ticketmaster page once you click "OK" on the password.
Thu, 11/06/08 08:00 PM
United Palace Theatre - New York
Fri, 11/07/08 08:00 PM
United Palace Theatre - New York
Tue, 11/11/08 08:00 PM
Dar Constitution Hall - Washington
Wed, 11/12/08 08:00 PM
Dar Constitution Hall - Washington
Sun, 11/30/08 07:30 PM
University of California San Diego - LA Jolla
Tue, 11/18/08 07:30 PM
The Chicago Theatre Chicago, IL
Wed, 11/19/08 07:30 PM
The Chicago Theatre Chicago, IL
Fri, 11/21/08 07:30 PM
Auditorium Theatre Chicago, IL
Sat, 11/22/08 07:30 PM
Auditorium Theatre Chicago, IL
Tue, 12/02/08 08:15 PM (KROQ PASSWORD)
Gibson Amphitheatre at Universal CityWalk - Universal City
Wed, 12/03/08 08:15 PM (KROQ PASSWORD)
Gibson Amphitheatre at Universal CityWalk - Universal City